I was immediately interested in this book based on the cover alone. it's pretty awesome. The blurb says it's a novel in the same vein as Philip K Dick's The Man in the High Castle, an alternative history novel.
I have a love-hate relationship with alternative history novels, I love the idea but hate most of them, the path they take in the explorations of the ideas always frustrates me, but if this one includes Robotech / Pacific Rim like Mechs it may be worth it.
About the Author
Peter Tieryas is a character artist who has worked on films like Guardians of the Galaxy, Alice in Wonderland and Cloudy With a Chance of Meatballs 2. His novel, Bald New World, was listed as one of Buzzfeed's 15 Highly Anticipated Books as well as Publishers Weekly's Best Science Fiction Books of Summer 2014. He has also worked as a technical writer for LucasArts, the gaming division of LucasFilm.
One reviewer on Amazon describes the book in this way
Like China Mieville wrote A Man in the High Castle after seeing Pacific Rim.
I'd be interesting in hearing your thoughts on this book.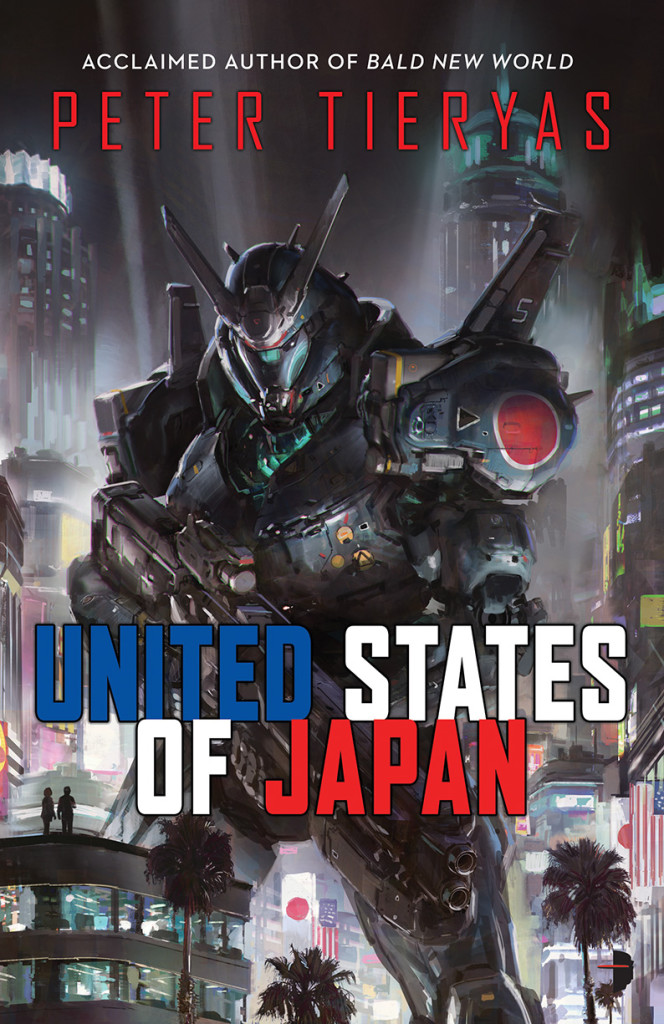 United States of Japan
by Peter Tieryas
Decades ago, Japan won the Second World War. Americans worship their infallible Emperor, and nobody believes that Japan's conduct in the war was anything but exemplary. Nobody, that is, except the George Washingtons - a shadowy group of rebels fighting for freedom. Their latest subversive tactic is to distribute an illegal video game that asks players to imagine what the world might be like if the United States had won the war instead.
Captain Beniko Ishimura's job is to censor video games, and he's working with Agent Akiko Tsukino of the secret police to get to the bottom of this disturbing new development. But Ishimura's hiding something... He's slowly been discovering that the case of the George Washingtons is more complicated than it seems, and the subversive videogame's origins are even more controversial and dangerous than either of them originally suspected.
Part detective story, part brutal alternate history, United States of Japan is a stunning successor to Philip K Dick's The Man in the High Castle.
You may also be interested in:
The Man in the High Castle

Pacific Rim:
Tales From Year Zero

Pacific Rim:
The Official Movie Novelization
---
Liked what you read? Want to known when new posts are up?
To follow me on Twitter or Google+ click on the images below.
---
In these post titled 'Up and Coming Reads', I want to provide you with some suggested reading material that I think looks interesting and I would like you to consider too.

I may not have read these books yet, but they are on my radar and would like to share my interests with you. Check them out and see what you think.

If I've provided a link to Amazon then I'm hoping to get some sort of commission if you make a purchase. Doing so will help me buy more books so it should be a win-win for us both.

Enjoy reading more and thinking more... with your favourite beverage!